Bangkok, Thailand
Oaks Bangkok Sathorn
"Fantastic Stay"
This is a really great place to stay! We stayed in a 2 bedroom apartment, and it was big and comfortable. The Oaks joins with Anantara, and you use the facilities from there. Pool was nice and big, food was really good, and the rooftop restaurant has a fantastic view over the city! Staff was very friendly and helpful.
— Vandap2015, TripAdvisorRead Reviews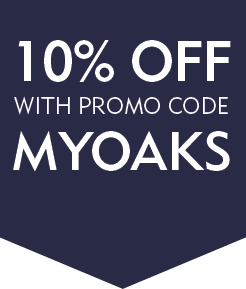 Enter promo code MYOAKS when making a booking to receive a 10% discount & join the loyalty program.
Early Bird Promotion - Advance Purchase 45 days early get 20% off
Plan an amazing escape at least 45 days before arriving and save 20% PLUS, enter the Promo Code "MYOAKS" when making your booking to unlock an additional discount! Book our Early Bird Deal now!
Oaks Hotels & Resorts