Sydney, New South Wales, Australia
Oaks Hyde Park Plaza
Amazing hotel!
Amazing hotel! I absolutely love it! The view is amazing and so is the service! Really nice and caring stuff... I would definitely recommend this place to everyone! Thanks for an amazing time!!
— maraharant, TripAdvisorRead Reviews
Enter promo code MYOAKS when making a booking to receive a 10% discount & join the loyalty program.
OVERVIEW
Hyde Park Hotel Sydney
Set on the fringes of Hyde Park, one of Australia's most renowned and oldest public parkland, Oaks Hyde Park Plaza is the must-stay accommodation choice when visiting Sydney. Offering a fresh and tranquil change of pace for travellers to the city, our hotel overlooks Hyde Park's green open space – ideal for a leisurely stroll, early morning run or afternoon picnic.
Whether in town for business or pleasure, Oaks Hyde Park Plaza provides access to the best of both. Occupying a position in the heart of Sydney's central business district (CBD) on College Street, and equally as close to the buzzing retail and cultural precincts, travellers will be spoiled for choice when it comes to filling their days.
Address: 38 College Street, Sydney NSW 2010
Reservations: 1300 668 831
Reception: 02 9331 6933
Email: hydepark@theoaksgroup.com.au
Download Fact Sheet
Gallery
Explore our stunning accommodation choices, each with high speed internet and our rooftop swimming pool with unparalleled city views.
Features
Guests of Oaks Hyde Park Plaza will enjoy the hotel's onsite facilities; from cooling off in the roof-top swimming pool, working out in the fully equipped gymnasium and unwinding in the spa or sauna.
Room Types
Choose from a selection of comfortable accommodation options, ranging from affordable studio, to luxurious executive apartments.
View All Rooms
What's Around?
Oaks Hyde Park Plaza is well placed to experience Sydney's very best in culinary and culture from attractions to art.
Oaks Hyde Park Plaza
Located in Sydney's beating heart, Oaks Hyde Park plaza is a short 30 minute car or train ride to the airport and within walking distance to Museum, Town Hall and St James train stations.
What's Around?
Just minutes from local art galleries, Museum Station, China Town and Darling Harbour, Oaks Hyde Park Plaza is set to take advantage of Sydney's most popular attractions. Also within easy walking distance is Oxford Street where you will find some of Sydney's best shopping, restaurants, bars and teeming cafes. And for business guests, the Sydney Convention and Exhibition Centre is just 10 minutes away.
What Would You Like To Do?
Oaks Hyde Park Plaza is ideally placed to explore Sydney and experience this famous city's most popular attractions.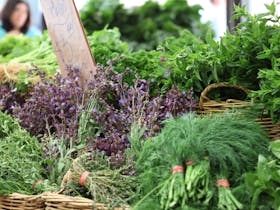 Date: 22 October 2016 - 29 December 2018
Venue: Carriageworks
Things To Do In Eveleigh
Carriageworks
Carriageworks Farmers Market
Carriageworks Farmers Market, previously known as Eveleigh Farmers Market, is an award-winning authentic Farmers' Market held every Saturday in the heart of Sydney City. Every Saturday, over 70 NSW and ACT farmers and artisan food producers pack their trucks with the fresh, seasonal, and homemade produce they grow, rear, or make. Come join in the community spirit as this bustling market embraces all food lovers with produce picked, packed, and made that week especially for the Carriagework Farmers Market shopper. Carriageworks Farmers Market is an all weather marketplace.
The Domain
Art Gallery Of New South Wales
Archibald, Wynne and Sulman Prizes
Date: 16 July 2017 - 09 October 2017
Venue: Art Gallery Road
*** Latest event details are yet to be confirmed *** The Archibald, Wynne and Sulman Prizes is an annual exhibition eagerly anticipated by artists and audiences alike. Awarded to the best portrait painting, the Archibald Prize is a who's who of Australian culture - from politicians to celebrities, sporting heroes to artists. The Wynne Prize is awarded to the best landscape painting of Australian scenery, or figure sculpture, while the Sulman Prize is given to the best subject painting, genre painting or mural project in oil, acrylic, watercolour or mixed media. Each year, the trustees of the Art Gallery of NSW judge the Archibald and Wynne, and invite an artist to judge the Sulman. Visit the exhibition and vote for your favourite portrait in the People's Choice award, and see the work of budding artists aged 5-18 on display in the Young Archies.
Oaks Hotels & Resorts