Sydney, New South Wales, Australia
Oaks Goldsbrough Apartments
Perfect stay for a great price!
Me and my partner spent two nights in a studio apartment and this wonderful hotel. The room was just what we needed. Not too small but perfect for somewhere to sleep and hangout in between everything we did while in Sydney. The room was clean and tidy and had a little balcony. Location of this hotel is absolutely amazing. It was roughly a five minute walk through the car park to arrive at Darling Harbour. The staff at Oaks were fantastic!
— Keely P, Trip Advisor
Enter promo code MYOAKS when making a booking to receive a 10% discount & join the loyalty program.
OVERVIEW
HOTELS DARLING HARBOUR
For travellers in search of centrally located apartment accommodation in one of Sydney's most sought-after locations, Oaks Goldsbrough Apartments in Darling Harbour is the perfect choice. Combining comfortable, self-contained living this hotel is perfect for every kind of stay; whether you're in town for one night or looking for an extended stay.
Address: 243 Pyrmont Street, Darling Harbour NSW 2009

Reservations: 1300 667 078

Reception: +61 2 9518 5166
Download Fact Sheet
Gallery
Take a peek at our beautifully appointed studios and apartments, unparalleled location and comfortable hotel facilities.
Features
Just a 30-minute drive from Sydney Airport, this hotel boasts a coffee shop, sauna, swimming pool, spa and secretarial services. For public transport Central Station is ten minutes away.
Room Types
Exuding a traditional 1800s charm, this refurbished heritage listed building stands out with its beautifully restored architecture. Oaks Goldsbrough Apartments combines this classic appeal with modern in-room amenities, stylish furnishings and a supremely convenient location.
View All Rooms
What's Around?
Located on Pyrmont Street at the edge of the central business district (CBD), Oaks Goldsbrough Apartments is a popular choice with both business and leisure guests.
Oaks Goldsbrough Apartments
Located on Pyrmont Street, Oaks Goldsbrough Apartments is easily accessible by car, light rail or train. Nearby Wilson Parking (100 Murray St) offers discounted parking through hotel reception. Please contact the hotel for further information where required.
What's Around?
A few steps from Darling Harbour and in close proximity to numerous nearby attractions like Chinatown, Luna Park, multiple grassy parks and Circular Quay, a stay at Oaks Goldsbrough Apartments places you perfectly to explore this wonderful city.
What Would You Like To Do?
Oaks Goldsbrough Apartments are perfectly placed to explore Sydney and experience the city's most popular attractions.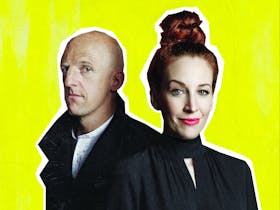 Date: 31 October 2016 - 17 December 2016
Venue: Sydney Opera House
Things To Do In Sydney
Sydney Theatre Company
A Flea in her Ear by Georges Feydeau
In the Paris of the early 1900s, playwright Georges Feydeau was a promiscuous, cocaine-snorting figurehead of the hedonistic counterculture. He was also the consummate humorist of the Belle Époque – A Flea in Her Ear, his key work, has remained in the repertoire of theatre companies around the world since its premiere in 1907. In a test of her husband's fidelity, Raymonde Chandebise lures him to a notoriously seedy hotel. From there, everything falls apart. A Flea in Her Ear is an outrageously funny comedy constructed with the technical precision and beauty of a Swiss watch. Farce can be a misunderstood genre, but this production has two of Australia's finest theatre-makers at the helm. Andrew Upton's unerring ear for the comic and the colloquial meets its perfect match in the deft hands of director Simon Phillips (Rosencrantz and Guildenstern are Dead). Working together for the first time, and alongside visionary designer Gabriela Tylesova, these theatre heavyweights bring the sophistication, wit and detail required to make a flawless farce an absolute pleasure.
Sydney
ACMN - Sydney
A Dickensian Christmas
Date: 18 December 2016
Venue: Angel Place
Since it was first published in December 1843, Charles Dickens' A Christmas Carol has been synonymous with the spirit of Christmas. Never out of print, its central characters of Ebenezer Scrooge, Jacob Marley, Bob Cratchit, and Tiny Tim, have become literary household names. Originally conceived by Dickens as a political pamphlet to improve the harsh conditions of life for poor children in Victorian England, the work eventually emerged as one of the best loved novels of all time. This festive season, acclaimed actor Tama Matheson brings to life the timeless characters who have tugged at the heartstrings of readers of all ages, and provides a fascinating insight into the life and times of Charles Dickens. Enhancing this joyous and moving experience will be performances of popular carols by Australia's favourite bass-baritone Teddy Tahu Rhodes and the Australian Youth Choir, under the musical direction of Tahu Matheson. A Dickenson Christmas will delight audiences and is proudly presented by Andrew McKinnon as the finale of this 30th Anniversary celebrations as an independent producer.
Sydney
Captain Cook Cruises
Boxing Day Cruises
Date: 26 December 2016
Venue: 6 Jetty Circular Quay
Boxing Day is the day Sydney comes out to play. All the action is centered around the start of the Sydney to Hobart Yacht Race, one of the world's greatest ocean races. Pack a picnic and join all the fun on the spectator craft or choose from the range of regular cruises.
Oaks Hotels & Resorts